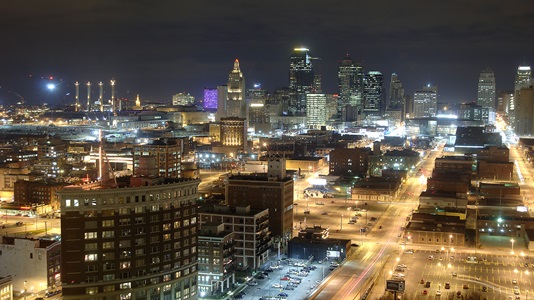 News
Hispanic Chamber Recognizes Kansas City Power & Light District with El Dorado Corporation of the Year Award

Downtown district recognized for making a positive difference in the growth of Hispanic business


KANSAS CITY POWER & LIGHT DISTRICT WELCOMES B&B THEATRES TO HISTORIC MAINSTREET THEATER

B&B, a family-owned and -operated company out of Liberty, Missouri, plans to open the movie theatre after making some enhancements to the historic space later this year.

Kansas City makes an impression nationally with its support for U.S. at World Cup

The first inclination that perhaps Kansas City's support for the U.S. Women's soccer team had caught the nation's attention came in the form of an Alex Morgan tweet

Family-Friendly PNC Plaza Opens in Power & Light District

Family Friendly PNC Plaza Opens and creates a brand new feel for downtown KC

Kansas City Power & Light District partners with KCPS foundation

The entertainment district's new five-year partnership with the Kansas City Public Schools Education comes with a variety of perks.

March Madness brings millions in economic activity to downtown KC

The NCAA Sweet Sixteen came to Kansas City on Friday and local Midwest Regional tournament organizers expected around 60,000 fans to boost the area economy with more than $10 million in spending this weekend.