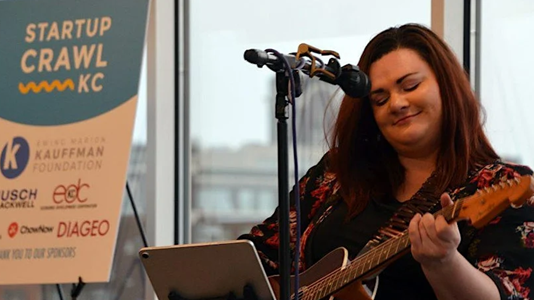 Startup Crawl KC Returns to Showcase Local Entrepreneurs
Discover the new Kansas City when Startland News' one-night tour of innovation and entrepreneurship, Startup Crawl, returns to the metro June 9 for the first time since 2019. The crawl is presented by Husch Blackwell law firm and General Admission is free.
Guests of the crawl are invited to make their way to three stops throughout the Kansas City Power & Light District where more than 50 startups and community organizations will be on display and people working to make Kansas City the most entrepreneurial (and innovation-focused) community in America will fill each room.
Each stop along the crawl route will feature groups of companies at various stages in the startup and small business journey, grassroots community organizations, local food, music, and art.
The main entry point to the crawl, supporting sponsor Spark Kansas City, will host companies from Startland News Kansas City Startups to Watch list in addition to community organizations and small businesses on the rise.

Enjoy food, drinks, and live music. A full lineup will be announced soon.