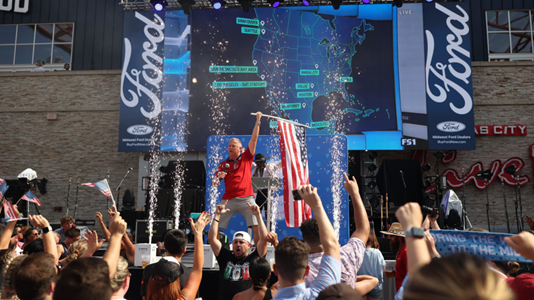 Hundreds Pack Power & Light District for World Cup Watch Parties
KANSAS CITY, MO. (November 21, 2022)— The U.S. Men's National Team's match against Wales drew a packed house to the Power & Light District on Monday afternoon.
The match was one of several watch parties in the district throughout the week.
Some fans, like Amy Macken, took the entire week off to watch the matches.
"I'm a soccer fanatic," she said. "The growth in soccer here is amazing. That's why they call it Soccer Capital USA."