Join Us for the KC Live! Cinco De Drinko FESTIVAL on Saturday, May 4th!


Kansas City Live! presents the Cinco De Drinko Festival at the KC Live! Block in the Kansas City Power & Light District on Saturday, May 4th! Don't miss KC's BIGGEST Cinco de Mayo fiesta Featuring live entertainment by America's #1 Party Band, The Dan Band, and a CASH PIÑATA BLAST at midnight! Must be 21+ to attend. Free event. Join the Social Fiesta with #KCCinco!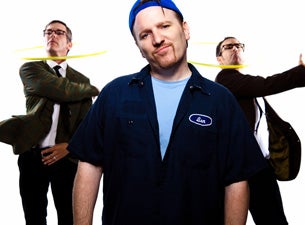 Upgrade to the Free-4-All All-Inclusive Package by purchasing your ticket at www.missiontix.com/KcCinco to receive NO COVER all night and drink like the Head Honcho from 8-11PM at 14 bars with an ALL-INCLUSIVE package at: Shark Bar, Howl at the Moon, PBR Big Sky, Angels Rock Bar, Mosaic Lounge, Hotel Nightclub, Z-Strike Bowling, McFadden's Sports Saloon, The Dubliner, Pizza Bar, Johnny's Tavern, FUEGO, Tengo Sed Cantina and the KC Live! Living Room. Prices go up 4/22! Tickets also available at participating venues.

CINCO DE DRINKO HOTEL PACKAGE
Stay within walking distance of KC Live! and the Power & Light District!
Reserve your room at The Ambassador Hotel and get two Cinco De Drinko Free-4-All Package passes included in your hotel package!
Click these links, then enter your check in date (May. 4) and
check out date (May. 5) for hotel package details!


ALADDIN HOLIDAY INN HOTEL
AMBASSADOR HOTEL
Additional Cinco Weekend Festivities:
"Cinco De Cabot" Kansas City Live! Friday, May 3rd
Cabot Westside Medical and Dental Center presents Sugar Ray in concert at KC Live! in the Kansas City Power & Light District on Friday, May 3rd for Cinco de Cabot - a benefit concert also featuring Aztlan. Party starts at 8 p.m. and admission is free. Register for the pre-party beginning at 6 p.m. - Just $50 (Includes complimentary Beer Garden). Proceeds benefit Cabot Westside Medical and Dental Center - visit www.CabotCares.org for more information! Facebook Event Link



Monthly Mayhem-South of the Border Fiesta Angels Rock Bar Friday, May 3rd
Join Angels Rock Bar on the First Friday of every month for their Monthly Mayhem! It's Cinco De Mayo weekend and we're going South of the Border on Friday, May 3rd! Featuring $3 Tequila Shooters and SPECIALS on Mexican Beers and VIP Tequila Bottle Service! To Roll VIP style and for more info contact Shelby at 816-896-3943! Doors at 9PM. Facebook Event Link


Fiesta Loco Indie on Main Saturday, May 4th
Join Indie on Main for their official Cinco De Mayo pre-party on Saturday May 4th. Party starts at 9pm and goes on all night. Pay $20 at the door and receive an all inclusive drink package from 9-11pm, a free sombrero and free tacos(while supplies lasts). Let's get Loco! Facebook Event Link

"Cinco De Tengo" Tengo Sed Cantina Sunday, May 5th
Join Tengo Sed Cantina on Sunday, May 5th for their all-day party starting at Noon! Bring your Free-4-All Wristband back for this party for a shot of tequila on the house! In Tengo's true style of All Fiesta, No Siesta they'll have DJ Lazer, DJ Spencer D, Beer Pong Tournaments, Eating Contests, Fresh Margaritas, and MORE ending with KC's Biggest Foam Party at 9PM! For full details contact Julia@tengosedcantina.com or 816.686.7842! Facebook Event Link